Snow in Summer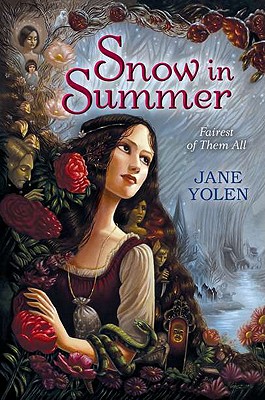 Snow in Summer
Fairest of Them All: Fairest of Them All
Philomel Books, Hardcover, 9780399256639, 256pp.
Publication Date: November 10, 2011
* Individual store prices may vary.
Buy at Local Store
Enter your zip code below to purchase from an indie close to you.
or
Not Currently Available for Direct Purchase
Description
With her black hair, red lips, and lily-white skin, Summer is as beautiful as her father's garden. And her life in the mountains of West Virginia seems like a fairy tale; her parents sing and dance with her, Cousin Nancy dotes on her, and she is about to get a new baby brother. But when the baby dies soon after he's born, taking Summer's mama with him, Summer's fairy-tale life turns grim. Things get even worse when her father marries a woman who brings poisons and magical mirrors into Summer's world. Stepmama puts up a pretty face, but Summer suspects she's up to no good - and is afraid she's powerless to stop her.
This Snow White tale filled with magic and intrigue during the early twentieth century in Appalachia will be hard to forget.
About the Author
Jane has been called the Hans Christian Andersen of America and the Aesop of the twentieth century. She sets the highest standard for the industry, not only in the meaningful body of work she has created, but also in her support of fellow authors and artists. Her books range from the bestselling How Do Dinosaurs series to the Caldecott winning Owl Moon to popular novels such as The Devil s Arithmetic, Snow in Summer, and The Young Merlin Trilogy, to award-winning books of poetry such as Grumbles from the Forest, and A Mirror to Nature. In all, she has written over 335 books (she s lost count), won numerous awards (one even set her good coat on fire), and has been given six honorary doctorates in literature. For more information, please visit www.janeyolen.com.