Writing Toward Home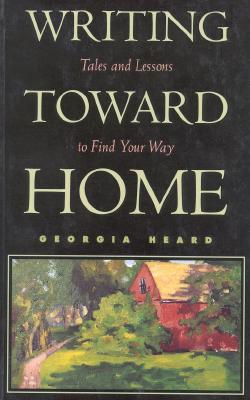 Writing Toward Home
Tales and Lessons to Find Your Way
Heinemann Educational Books, Paperback, 9780435081249, 160pp.
Publication Date: October 16, 1995
* Individual store prices may vary.
Buy at Local Store
Enter your zip code below to purchase from an indie close to you.
or
Buy Here
Description
Here is a personal and compassionate book for everyone writers, poets, teachers, lovers of life, and especially those seeking to find their writing voices again or for the first time. It is an autobiographical travelogue moving from a volcano in Hawaii to Fort Sill, Oklahoma, and places in between, with writing at its heart.
Writing Toward Home offers practical advice on overcoming some of the obstacles writers of all ages face: writer's block, fear of rejection, confronting silencing critics in your head, finding the time to write. Each short chapter speaks to the larger truths about writing and how to truly live the writer's life: how to become more of a risk taker, how to excavate the past as a source, and how to become an acute observer of the world.
"Writing Toward Home" is a book that will remind you-and help you remind your students-that the true source of writing is the creative self. In this fast culture when most people have so little time to do anything but menial tasks, it will jumpstart you, it will awaken to you the journey within, it will make you want to write.
About the Author
As a writer, a poet, and a founding member of the Teachers College Reading and Writing Project, Georgia Heard continues to bring a poet's ear and a teacher's know-how to every aspect of writing instruction. Her latest books, The Revision Toolbox, Second Edition and Finding the Heart of Nonfiction, take their place alongside essential resources such as the Heinemann titles Writing Toward Home; and Awakening the Heart - which Instructor Magazine called one of its 12 Books Every Teacher Should Read. Georgia is also a member of Heinemann Professional Development Services. At the Teachers College Reading and Writing Project Georgia worked for seven years as Senior Staff Developer in New York City schools. Today she travels the U.S. and the world as a consultant, visiting author, and keynote speaker in school districts and conferences. In addition to her Heinemann professional books, Georgia is the coauthor of Climb Inside a Poem, classroom materials from Heinemann-Firsthand. She is also the author of the professional titles Poetry Lessons to Meet the Common Core Standards and A Place for Wonder as well as children's literature such as Falling Down the Page: A Book of List Poems.