Road of the Dead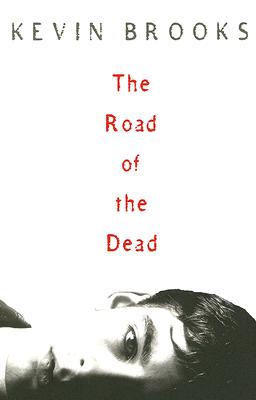 Road of the Dead
Chicken House, Hardcover, 9780439786232, 339pp.
Publication Date: March 1, 2006
* Individual store prices may vary.
Buy at Local Store
Enter your zip code below to purchase from an indie close to you.
or
Not Currently Available for Direct Purchase
Description
On a storm-ravaged night, a 19-year-old girl is kidnapped, raped, and killed. Three days later, her two younger brothers set out in search of her murderer. Cole, 17, is a dark-eyed devil who doesn't care if he lives or dies, while Ruben, 14, is a strange child who sometimes, inexplicably, experiences sensations above and beyond his own. This is the story of the boys' journey from their half-gypsy home on a London junk lot to the ghostly moors of Devon, where they hope and fear to find the truth about their sister's death. It's a long road, cold and hard and violent. It's THE ROAD OF THE DEAD.
Praise For Road of the Dead…
Booklist Brooks, Kevin. The Road of the Dead. Mar. 2006. 352p. Scholastic/Chicken House, $16.99 (0-439-78623-1).
Gr. 912. Fourteen-year-old Ruben Ford is sitting in his father's junkyard when he knowsknowsthat his older sister, Rachel, has been raped and murdered. Perhaps it is his Gypsy blood that gives him second sight; Ruben can see and feel things others can't. He knows, for instance, that his ice-cold brother, Cole, is going to get intoand causetrouble when he decides to go to desolate Dartmoor, where Rachel met her end. Brooks' great strength is his talent for intense description; he makes readers see, feel, and smell all that Ruben doesmost of it coarse, disgusting, and ugly. The author uses an interesting technique to heighten that effect. Psychic Ruben can see things happening miles away, so Cole's battles with those responsible for Rachel's death are literally seen through Ruben's eyes. However, as in Kissing the Rain (2004), Brooks has trouble tying up loose ends. Thus, the question of how Cole comes upon a key piece of evidence is brushed away with Ruben's comment, Does it matter?" Readers have sat through a lot of brutality (albeit strikingly written brutality) to get that information, so the answer is, well, yeah, it does. Ilene Cooper

Kirkus
"When the Dead Man got Rachel I was sitting in the back of a wrecked Mercedes wondering if the rain was going to stop." So it is that 14-year-old Ruben, who can read minds, vicariously witnesses his sister's murder. He and his older brother Cole travel to a desolate village in search of the killer, so that the coroner will release the body for burial. What follows is suspenseful and ultimately violentthough filtered through Ruben's nonviolent perspective. The brothers' relationship develops through the action, in Brooks's signature poetic prose and humorous banter: "I need to know what you're thinking sometimes." "You know what I'm thinking." "I need to hear it." . . . "You want to know what I'm thinking?" . . . "Yeah." . . . "I need to go to the bathroom . . . that's what I'm thinking." "I knew that," I told him. "I thought you might." "I knew that too." Fans of Brooks's Martyn Pig, Kissing the Rain, Candy and Lucas, won't be disappointed by this thrilling, gritty story and it's memorable, heart-breaking characters. (Fiction. YA)

Horn Book
Fourteen-year-old British, half-gypsy Ruben often knows the thoughts of others, mainly his family, especially his brother, Cole -- but never his older sister, Rachel. So he's perplexed and frightened when, one stormy night, he finds himself psychically witnessing someone raping and killing Rachel. When the investigation into her murder seems to stall, Ruben and Cole head off to the country town where Rachel had been staying. Though they are met with opposition because they are "half-breeds" and outsiders, the brothers slowly chip away at the secrets of Lychcombe on Dartmoor. Once they put together the pieces of the crime, including conspiracy and mistaken identity, their job is only half over. Brooks succeeds on every level with this enthralling mystery/thriller that will keep readers turning pages well past bedtime. The descriptions are poetic, and the dialogue is lyrical but realistic. Readers who can accept the premise of the psychic gypsy boy will easily lose themselves and set off in search of Brooks's previous novels, if they are not fans already. TIMOTHY CAPEHART

PW Starred Review
With the same hint of supernatural overtones as hisLucas , Brooks's latest novel grabs and holds readers' attention from its very first chapter, in which narrator Ruben Ford, who possesses a form of second sight, senses his sister Rachel's murder on a desolate moor. Determined to find Rachel's killer so her body can be released from the coroner's office and returned home for burial, Ruben, 14, and his 17-year-old brother, the streetwise fighter Cole, travel