Ten Ways to Make My Sister Disappear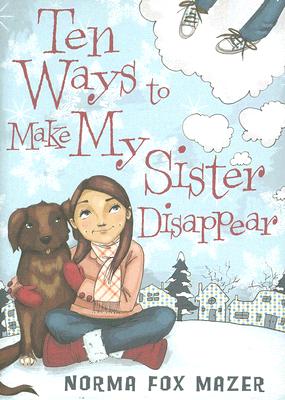 Ten Ways to Make My Sister Disappear
Arthur A. Levine Books, Hardcover, 9780439839839, 148pp.
Publication Date: September 2007
* Individual store prices may vary.
Shop Local
Enter your zip code below to find indies closest to you.
Description
Everything ten year-old Sprig wants, her older sister Dakota already has. Everything Sprig does, Dakota does better. And anytime Sprig complains, Dakota just grins and calls her a baby. It's enough to make a kid wish her sister would disappear.
But in a year when Sprig's father is away, her favorite neighbor is ill, and the class bully is acting almost like, well, a boyfriend, Sprig discovers that allies come in unexpected shapes. Sometimes they're even related to you.
About the Author
Norma Fox Mazer, who lives in Montpelier, Vermont, has written nearly thirty novels and short-story collections for young adults. Her novels, including Missing Pieces, Out of Control, Girlhearts, and the Newbery Honor Book After the Rain, are critically acclaimed and popular among young readers for their portrayal of teens.