Pee Wee Scouts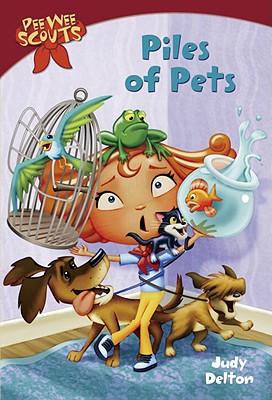 Pee Wee Scouts
Piles of Pets
Random House Books for Young Readers, Paperback, 9780440407928, 112pp.
Publication Date: May 26, 2009
* Individual store prices may vary.
Shop Local
Enter your zip code below to find indies closest to you.
Description
"It's a Pee Wee menagerie
"Cats or dogs? Earthworms or frogs? What animal makes the best pet? The Pee Wee Scouts can t agree. But they know how to find out who has the fastest pet. They will have a race
Molly doesn t have a pet of her own. But she does have an idea. She will take care of stray animals and help them find good homes. Soon Molly's home is full of pets.
Which animal will Molly choose for the big race? And will she find homes for them . . . even if she wants to keep one for herself?
About the Author
Judy Delton was born in St. Paul, Minnesota, and has lived there most of her life. She has published more than one hundred books for children, including the popular Pee Wee Scouts series. A master at creating short, amusing episodes, Delton writes about ordinary children in a way often compared with that of Beverly Cleary, Eleanor Estes, and Carolyn Haywood.

Alan has illustrated many books for children.