Soar with Your Strengths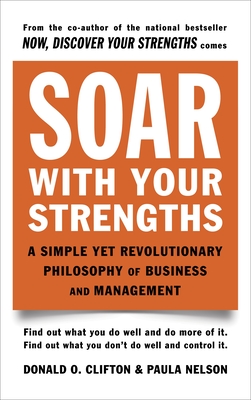 Soar with Your Strengths
A Simple Yet Revolutionary Philosophy of Business and Management
Dell, Paperback, 9780440505648, 208pp.
Publication Date: December 1995
* Individual store prices may vary.
Shop Local
Enter your zip code below to find indies closest to you.
Description
A groundbreaking, inspiring book for businesses, managers, and individuals on how to achieve the absolute best by focusing on strengths and steering away from weaknesses, this revolutionary, humanistic approach to business will transform companies, build careers, and change lives.
About the Author
Clifton is the past chairman of The Gallup Organization and the current chair of the Gallup International Research & Education Center. He is the chief designer of the StrengthsFinder Profile.