Tall, Dark & Fangsome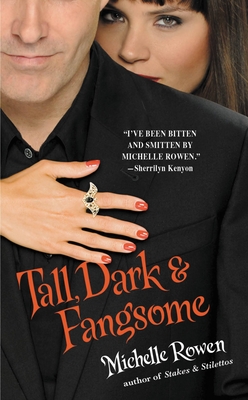 Tall, Dark & Fangsome
Forever, Mass Market Paperbound, 9780446505857, 340pp.
Publication Date: September 2009
* Individual store prices may vary.
Shop Local
Enter your zip code below to find indies closest to you.
Description
Sarah Dearly's vampire life is not all B-positive cocktails. A curse made her a nightwalker, the most vicious vamp there is; the charm she wears to curb her deadly tendencies is losing its juice; and a hunter from hell is turning up the heat. Gideon Chase will kill the ones she loves most if she doesn't obey his orders. That includes breaking up with master vampire Thierry and turning Gideon into an immortal vamp so he can escape a doom of eternal hellfire.
Making things worse are Sarah's growing feelings for Gideon, a bad boy who keeps showing a vulnerable side . . . but is it for real? Will Sarah's dark side take over? Or can she cure herself of the nightwalker curse in time to stop Gideon and finally live happily ever after with Thierry . . . forever?
About the Author
Michelle Rowen is an award-winning, national bestselling author of paranormal books for both teens and adults. She lives in Southern Ontario. Visit www.michellerowen.com for more information about Michelle and her books.
Praise For Tall, Dark & Fangsome…
"Rowen's series finale is a no-holds-barred culmination of everything that's made the ride till now so much fun. Sarah's crack-whip sarcasm is on full display, and Thierry is as broodingly sexy as ever. The juiciest bit is Sarah and Gideon's relationship, a testament to how seductive the dark side can be and a bittersweet example of how our path is framed not by how good or bad we are, but by the choices we make."