Unspeakable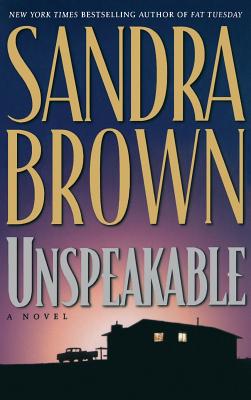 Unspeakable
Warner Books (NY), Hardcover, 9780446519793, 439pp.
Publication Date: June 9, 1998
* Individual store prices may vary.
Buy Now
or
Shop Local
Enter your zip code below to purchase from an indie close to you.
Description
Carl Herbold enjoys being bad. After all, he is terrifyingly good at it. Stimulated by violence, he and his brother, Cecil, had easily graduated from juvenile delinquents to full-blown killers. And Carl, now serving a life sentence in an Arkansas penitentiary, carries out a daring escape with a fellow inmate and is on his way back to where he began - Blewer County Texas. Anna Corbett had been widowed right before her son was born. Beset by debt, deafness and personal tragedy, she faces the toughest challenge of her life - holding on to the ranch that is her son's birthright - unaware that she is at the center of Carl Herbold's vengeful plan... Along with Ezzy Hardge, a retired lawman, who is haunted by the one crime he sacrificed everything to solve but could not... And drifter Jack Sawyer, the seemingly easygoing cowboy whose past is shrouded in mystery. Carl Herbold's prison break draws them inexorably toward a day of reckoning: Ezzy, an over-the-hill peace officer seeking redemption; Jack, a man stalked by dark secrets he can no longer outrun; and Anna, a beautiful woman locked in silence and self-imposed isolation. All must grapple with their own demons before their tumultuous confrontation with a diabolical killer.

About the Author
Sandra Brown is the author of numerous New York Times bestsellers - including most recently Smash Cut, Smoke Screen, Play Dirty, Ricochet, Chill Factor, White Hot, Hello, Darkness, The Crush, and Envy. She is the recipient of the 2008 Thriller Master Award from International Thriller Writers, Inc. She and her husband live in Arlington, Texas.