The Notebook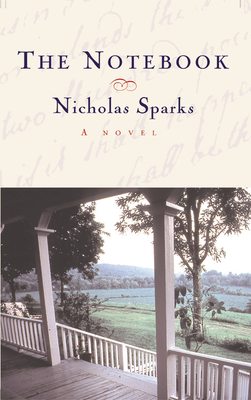 The Notebook
Warner Books (NY), Hardcover, 9780446520805, 224pp.
Publication Date: October 1996
* Individual store prices may vary.
Shop Local
Enter your zip code below to find indies closest to you.
Description
Every so often a love story so captures our hearts that it becomes more than a story-it becomes an experience to remember forever. The Notebook is such a book. It is a celebration of how passion can be ageless and timeless, a tale that moves us to laughter and tears and makes us believe in true love all over again... At thirty-one, Noah Calhoun, back in coastal North Carolina after World War II, is haunted by images of the girl he lost more than a decade earlier. At twenty-nine, socialite Allie Nelson is about to marry a wealthy lawyer, but she cannot stop thinking about the boy who long ago stole her heart. Thus begins the story of a love so enduring and deep it can turn tragedy into triumph, and may even have the power to create a miracle...
About the Author
Nicholas Sparks is the author of over a dozen novels. In 1994, at the age of twenty-eight, he wrote The Notebook over a period of six months. In October 1995, rights to The Notebook were sold to Warner Books. It was published in October 1996, and he followed that with Message in a Bottle, A Walk to Remember, The Rescue, A Bend in the Road, Nights in Rodanthe, The Guardian, The Wedding, Three Weeks with My Brother, True Believer, and At First Sight. All were domestic and international bestsellers and were translated into more than forty languages. The movie version of Message in a Bottle was released in 1999, A Walk to Remember was released in 2002, and The Notebook was released in 2004. The average domestic box office gross per film was $56 million with another $100 million in DVD sales making the novels by Nicholas Sparks one of the most successful franchises in Hollywood. He lives in North Carolina with his wife and children.