Eat the Cookie...Buy the Shoes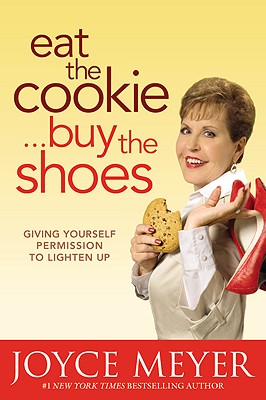 Eat the Cookie...Buy the Shoes
Giving Yourself Permission to Lighten Up
Faithwords, Hardcover, 9780446538640, 190pp.
Publication Date: April 13, 2010
* Individual store prices may vary.
Buy at Local Store
Enter your zip code below to purchase from an indie close to you.
or
Buy Here
Description
Engrained in our culture is the belief that unbending discipline is the only sure way to success. You "must" go to the gym five times a week, "never" order the dessert, and don't even "think" about buying that dress you keep staring at in the store window. Breaking from such a regimented lifestyle is a sign of weakness, right? Wrong -and Joyce wants to tell us why...
Though setting rules in our lives are important, it's just as important that we break them from time-to-time. Structure is a powerful tool, but when diverging from your own goals is seen as catastrophic, it can have a hugely negative effect on us. Balance is a core value in life and every once in awhile we deserve to indulge in a guilty pleasure or two. So don't feel bad about straying from your goals every once-in-awhile and in fact, embrace it: eat the cookie and buy the shoes.
About the Author
Joyce Meyer ha estado ensenando la Palabra de Dios desde 1976 y en un ministerio de tiempo completo desde 1980. Los programas de radio "Vida en la Palablra," son escuchados por todo el pais y sus programas de television son vistos por todo el mundo. Es la escritora de mas exito en la actualidad, con millones de libros vendidos en muchos idiomas.