April & Oliver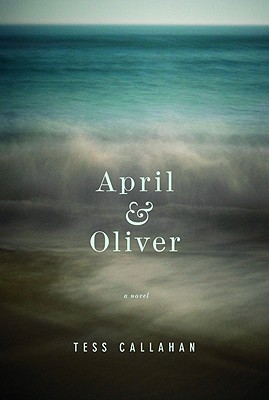 April & Oliver
Grand Central Publishing, Hardcover, 9780446540599, 336pp.
Publication Date: June 1, 2009
* Individual store prices may vary.
Buy at Local Store
Enter your zip code below to purchase from an indie close to you.
or
Not Currently Available for Direct Purchase
Description
Best friends since childhood, the sexual tension between April and Oliver has always been palpable. Years after being completely inseparable, they become strangers, but the wildly different paths of their lives cross once again with the sudden death of April's brother. Oliver, the responsible, newly engaged law student finds himself drawn more than ever to the reckless, mystifying April - and cracks begin to appear in his carefully constructed life. Even as Oliver attempts to "save" his childhood friend from her grief, her menacing boyfriend and herself, it soon becomes apparent that Oliver has some secrets of his own--secrets he hasn't shared with anyone, even his fiancé. But April knows, and her reappearance in his life derails him. Is it really April's life that is unraveling, or is it his own? The answer awaits at the end of a downward spiral...towards salvation.
About the Author
A painter, teacher and mother of twins, Tess Callahan has written for "Cottonwood," "The Stylus Anthology: 1950-2000," "The Boston College Magazine," New York "Newsday" and elsewhere through syndication. When not exploring the complex motivations of intriguing characters (in her personal life and in her work), she finds nourishment and sustenance in periodic travels to wild, austere landscapes around the world. Tess has an MFA in Fiction from Bennington College. "April & Oliver" is her first novel.
Praise For April & Oliver…
I'm sorry to report that since APRIL & OLIVER is Tess Callahan's debut as a novelist, an immediate regret awaits all readers on the last page of this enormously sagacious and compelling book, to wit: that it's done, finished, consumed; that there are as yet no other Callahan novels to devour, and heaven only knows how long we must wait for the author's next work to reach our greedy hands. The urgency of Callahan's narrative and its volatile juxtapositions--innocent passion and dark sexuality; duty and desire; first love and ruined love--make it impossible not to care deeply for these characters and their thwarted yearning and their heart-wrenching stories.

-Bob Shacochis, National Book Award-winning author of Easy in the Islands

Grappling fates are the DNA of suspense, and Tess Callahan braids loss, longing, romance and violence into a tense, gratifying narrative. The characters in APRIL & OLIVER feel inexorable--either destined or doomed to be together. The need to discover which--and how--keeps the reader turning pages.

-Sven Birkerts, author of Reading Life: Books for the Ages