Do Yourself a Favor... Forgive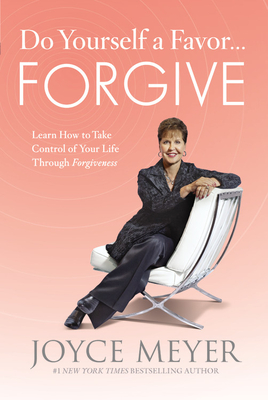 Do Yourself a Favor... Forgive
Learn How to Take Control of Your Life Through Forgiveness
Faithwords, Hardcover, 9780446547277, 187pp.
Publication Date: April 3, 2012
* Individual store prices may vary.
Buy at Local Store
Enter your zip code below to purchase from an indie close to you.
or
Buy Here
Description
Building on her signature message of using the mind to master difficult emotions, Joyce Meyer focuses on the most destructive, insidious one of all: anger. It is responsible for broken relationships, sleepless nights, high blood pressure and ulcers. It destroys friendships, marriages and families, not to mention peace of mind. Anger is especially hard to handle for many Christians who have learned from childhood that "good Christians don't get angry." Meyer argues that properly handled, anger is an alert system that something is wrong and needs to be resolved.

In her latest book, she delves into the important process of forgiving, explaining its positive impact on the roots, the forms and the results of anger.

Why forgive? Joyce explains that forgiving is the only thing that can free one from the terrible turmoil that anger causes to spill over into every part of life.

Meyer understands that life will never be fair, but that is not a reason to let anger destroy our well-being and health. This is her guide to navigating that thorny territory and finding true peace.
About the Author
Joyce Meyer ha estado ensenando la Palabra de Dios desde 1976 y en un ministerio de tiempo completo desde 1980. Los programas de radio "Vida en la Palablra," son escuchados por todo el pais y sus programas de television son vistos por todo el mundo. Es la escritora de mas exito en la actualidad, con millones de libros vendidos en muchos idiomas.