The Christmas Wedding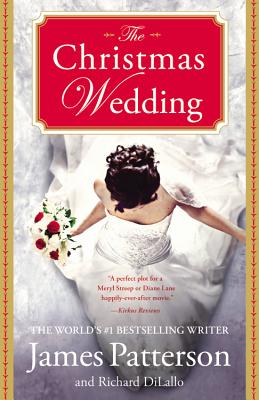 The Christmas Wedding
Grand Central Publishing, Paperback, 9780446571760, 266pp.
Publication Date: November 26, 2013
* Individual store prices may vary.
Buy at Local Store
Enter your zip code below to purchase from an indie close to you.
or
Buy Here
Description
The tree is decorated, the cookies are baked, and the packages are wrapped, but the biggest celebration this Christmas is Gaby Summerhill's wedding. Since her husband died three years ago, Gaby's four children have drifted apart, each consumed by the turbulence of their own lives. They haven't celebrated Christmas together since their father's death, but when Gaby announces that she's getting married--and that the groom will remain a secret until the wedding day--she may finally be able to bring them home for the holidays.

But the wedding isn't Gaby's only surprise--she has one more gift for her children, and it could change all their lives forever. With deeply affecting characters and the emotional twists of a James Patterson thriller, The Christmas Wedding is a fresh look at family and the magic of the season.
About the Author
JAMES PATTERSON is the best-selling author of countless mysteries and thrillers, including theAlex CrossandWomen s Murder Clubseries. His books have sold over 300 million copies worldwide, and he holds the Guinness record for the most #1New York Timesbestsellers of any author. His most recent thriller isInvisible.

Richard DiLallo is an American author and former executive vice president and executive creative director of DDB Worldwide, a marketing communications network. He is best known for his coauthoring "Alex Cross s Trial" with bestselling author James Patterson. He has also published articles in the magazines "Glamour", "Brides", and "America". He currently resides in Manhattan with his wife.
Praise For The Christmas Wedding…
"If you enjoy family stories where the family seems as real as a your next door neighbors, and want to feel a bit of the magic of the holiday season then you're going to want to pick this book up. Normally when I think of James Patterson I think of action packed thrillers, but he can certainly pull of a nice Christmas time family story as well. Highly recommended!"
-Brenda Castro

"A heartwarming story of family and love with Christmas cheer as an added bonus. This is a quick storyline that will delight readers with bits of humor and tender moments. A good book to brighten any day."
-Pamela Mason, MasonCanyon.blogspot.com.

"A touching and emotional read. James Patterson is mostly noted for his thrillers, but he knows the romance genre too. Not to mention that he throws in a few twists along the way. The characters feel like real people with real problems. They are people I truly came to care about. The storyline flowed beautifully from page to page. I couldn't put this book down. I wanted to know what would happen next. It's a fast-paced story with realistic characters. I can honestly say I will miss these characters very much."
-Yvonne, SocratesBookReviews

"A heartwarming story about family, love, and second chances...I enjoyed The Christmas Wedding very much...If you equate his name with thrillers and Alex Cross novels, you are in for a surprise, too."
-Dina, JustAnotherNewsBlog.com

"A story to get you in the Christmas mood with family, snow, weddings and of course love....I kept wondering who the groom was going to be and by the end I was glad she chose who she did...Patterson's ability to weave a story that's centered around true-to-life characters is, I'm sure, one of the reasons why he's a bestselling romance (and suspense!) author."
-Renee, SteelerGirl83.Blogspot.com