City of the Snakes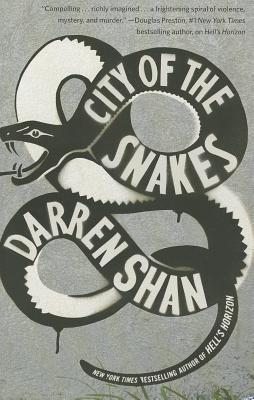 City of the Snakes
Grand Central Publishing, Paperback, 9780446573467, 313pp.
Publication Date: June 2012
* Individual store prices may vary.
Buy Now
or
Shop Local
Enter your zip code below to purchase from an indie close to you.
Description
For ten years Capac Raimi has ruled the City. Created by the first Cardinal to continue his legacy, Capac cannot be killed.

Then Capac disappears. His trusted lieutenant, Ford Tasso, suspects the mysterious villacs, ancient and powerful Incan priests. To Ford, only one man has the cunning to outwit such adversaries-Al Jeery, who has taken the guise of his father, the terrifying assassin Paucar Wami.

Al has no love for Capac and no wish to tangle with the villacs. Until Ford promises him the one thing he truly craves-retribution against the man who killed those he loved most and destroyed his life. Lured into the twisted, nightmarish world of the Incan priests, Al will learn more about the City than he ever imagined, and be offered more power than he ever desired.

But in the City, everything comes at a cost...
About the Author
DARREN SHAN is the author of the internationally bestselling series Cirque du Freak (known as The Saga of Darren Shan in the UK), as well as the series The Demonata and The Saga of Larten Crepsley. His adventures have sold more than twenty-five million copies around the world and have been translated into over thirty languages. He lives in Ireland.
Praise For City of the Snakes…
"With City of the Snakes, Darren Shan seems to have filled a very particular niche. This is a dark series but well done, equal parts mystery and horror...Should captivate readers."
-Book Reporter

"The third City thriller is an enjoyable but extremely dark and bloody fantasy as people use horrific power to create, destroy, and resurrect lives."
-Genre Go Round