In the Beauty of the Lilies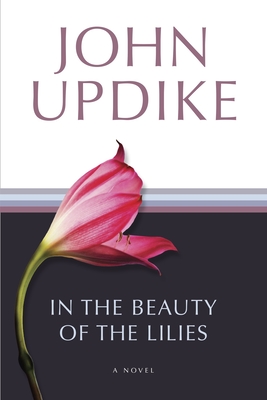 In the Beauty of the Lilies
Random House Trade, Paperback, 9780449911211, 576pp.
Publication Date: January 21, 1997
* Individual store prices may vary.
Shop Local
Enter your zip code below to find indies closest to you.
Description
In the Beauty of the Lilies begins in 1910 and traces God's relation to four generations of American seekers, beginning with Clarence Wilmot, a clergyman in Paterson, New Jersey. He loses his faith but finds solace at the movies, respite from "the bleak facts of life, his life, gutted by God's withdrawal." His son, Teddy, becomes a mailman who retreats from American exceptionalism, religious and otherwise, into a life of studied ordinariness. Teddy has a daughter, Esther, who becomes a movie star, an object of worship, an All-American goddess. Her neglected son, Clark, is possessed of a native Christian fervor that brings the story full circle: in the late 1980s he joins a Colorado sect called the Temple, a handful of "God's elect" hastening the day of reckoning. In following the Wilmots' collective search for transcendence, John Updike pulls one wandering thread from the tapestry of the American Century and writes perhaps the greatest of his later novels.
About the Author
John Updike's novels have won the Pulitzer Prize, the National Book Award, the American Book Award, the National Book Critics Circle Award, the Rosenthal Award, and the Howells Medal. He died of lung cancer in 2009, at age 75.


Praise For In the Beauty of the Lilies…
"Dazzling . . . a book that forces us to reassess the American Dream and the crucial role that faith (and the longing for faith) have played in shaping the national soul."—The New York Times
 
"Stirring and captivating and beautifully written . . . This is the Updike of the Rabbit books, who can take you uphill and down with his grace of vision, his gossamer language, and his merciful, ironic glance at the misery of the human condition."—The Boston Globe

"Updike's genius, his place beside Hawthorne and Nabokov have never been more assured."—George Steiner, The New Yorker