Carolina Moon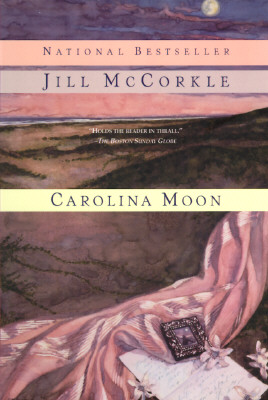 Carolina Moon
Ballantine Books, Paperback, 9780449912805, 288pp.
Publication Date: September 8, 1997
* Individual store prices may vary.
Buy at Local Store
Enter your zip code below to purchase from an indie close to you.
or
Not Currently Available for Direct Purchase
Description
"DELIGHTFUL CHARACTERS, LIVELY DIALOGUE AND GOOD STORYTELLING."
--The Washington Post

Energetic, voluptuous, and well past sixty, Queen Mary Purdy opens a smoke-enders clinic in the resort town of Fulton, North Carolina. Her unorthodox approach (aroma therapy? Massage?) provides much grist for the rumor mill.  

But Quee's new venture is the least of the many scandals brewing in Fulton: a happily married woman entrusts her illicit secrets to a dead letter file; a mad-as-hell property owner seeks revenge for his recently-submerged investment; a radio talk show host longs to hit the big time, by any means. Quee knows these folks need help with more than their nicotine fits, and their troubles are all tied to that resilient little muscle known as the heart. . . .

"Has the elements of a mystery, a comedy and a small town soap opera. In fact, it's all three and more, a book about loss and recovery, grief and resolution, meddling and responsibility."
--San Francisco Chronicle
About the Author
Jill McCorkle was born and raised in the small town of Lumberton, North Carolina. While growing up she frequented Holden Beach on the North Carolina coast, a location that inspired the locale in her latest novel, Carolina Moon.

Carolina Moon is McCorkle's fifth novel and sixth book since the simultaneous publication of her first two novels, July 7th and The Cheer Leader, when she was just twenty-six. McCorkle's books have been translated into several languages and have earned acclaim and a loyal following. Her collection of short stories, Crash Diet, won the 1993 New England Booksellers Award. Her short fiction has appeared in numerous literary journals and magazines including The Atlantic Monthly, The Ladies Home Journal, Agni, Cosmopolitan, The Southern Review, Allure, and Gettysburg Review.  McCorkle has reviewed books for The New York Times Book Review, The Washington Post, The Miami Herald, and The Atlanta Journal.

Ms. McCorkle graduated from the University of North Carolina at Chapel Hill and earned her M.A. at Hollins College. She has taught creative writing at Tufts University and UNC-Chapel Hill, and she currently teaches at Bennington College and Harvard University. McCorkle lives in the Boston area with her husband and two young children and writes whenever she has the chance.
Praise For Carolina Moon…
Excerpts from reviews of Jill McCorkle's Carolina Moon

"Once again, Jill McCorkle works her wizardry as she drags the Southern
novel kicking and screaming into the late 20th century....McCorkle blends
traditional story elements with contemporary twists."

--Winston-Salem Journal


"The behavior and speech of Carolina Moon's cast of characters is
so spontaneously human that we can't fail to recognize through them that
we're all a little crazy, all engaged in little breakdowns all the time.
It's just that some people are more noticeable than others."

--The Clarion-Ledger


"McCorkle skillfully intertwines characters and narrative styles in a way
that propels the story along quickly....She can squeeze reams of meaning,
emotion, and humor into deceptively short, clear stories."

--Salisbury Post (NC)


"What distinguishes Carolina Moon from an ordinary mystery is how
well it holds up on second reading....The reader can appreciate the craft
of the book."

--San Francisco Examiner & Chronicle


"It is a rare book that spurs the reader from its last page back to the
first, and then straight through again, telling a different story this
time, full of new complexities and unanswerable questions."

--Milwaukee Journal Sentinel