Forbidden Pleasures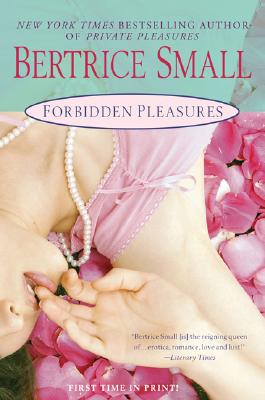 Forbidden Pleasures
New American Library, Paperback, 9780451218506, 258pp.
Publication Date: June 27, 2006
* Individual store prices may vary.
Buy Now
or
Shop Local
Enter your zip code below to purchase from an indie close to you.
Description
Replacing a social life with a career, bestselling romance novelist Emily Shann has gotten by on a vivid imagination, hiding a shocking secret that not even her publisher suspects until she's asked to write something that's hotter, sexier, more explicit, and true to life. Emily has nowhere to turn for advice except to her new editor tall, dark, and handsome Michael Devlin who's already stirring her fantasies. So is The Channel a secret network designed to tutor women in the art of sensual delight. Now more willing than ever before, she must convince Devlin to teach her everything he knows...if her literary fantasies are finally to become unedited flesh-and-blood reality.
About the Author
Beatrice Small lives with her husband, George; Deuteromony, the long-haired Maine Coon Cat; Checquers, the fat black and white cat with the pink ears; Nicky the Cockatiel; and Gilberto, the cranky Half-Moon Conure, in the English speaking community in New York State. The family heir, Tom, is now a college man. Beatrice Small is the author of The Kadin, Love Wild and Fair, Adora, Skye O'Malley, Unconquered, Beloved, All The Sweet Tomorrows, This Heart Of Mine, Enchantress Mine, Blaze Wyndham, Lost Love Found, The Spitfire, and A Love For All Time. She loves hearing from her readers. You can write to her at P.O. Box 765, Southold, NY 11971
Praise For Forbidden Pleasures…
"Spectacular storytelling….Ms. Small has another winner on her hands."—Barbara Bretton, Author of Someone Like You



"Nothing is forbidden in this hot, sexy, luscious confection of a novel. I devoured it." Thea Devine, Author of His Little Black Book