Beside a Burning Sea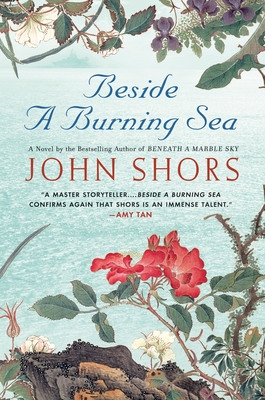 Beside a Burning Sea
New American Library, Paperback, 9780451224927, 424pp.
Publication Date: September 2, 2008
* Individual store prices may vary.
Buy at Local Store
Enter your zip code below to purchase from an indie close to you.
or
Buy Here
Description
From the author of "Beneath a Marble Sky" comes an inspiring new novel of a man and a woman from different worlds whose love is put to the ultimate test as they struggle to survive an extraordinary set of circumstances.
View our feature on John Shors' "Beside a Burning Sea."
One moment, the World War II hospital ship Benevolence is patrolling the South Pacific on a mission of mercy to save wounded American soldiers. The next, Benevolence is split in two by a torpedo, killing almost everyone on board. A small band of survivors, including an injured Japanese soldier and a young American nurse whom he saves from drowning, makes it to the deserted shore of a nearby island.
Akira has suffered five years of bloodshed and horror fighting for the Japanese empire. Now, surrounded by enemies he is supposed to hate, he instead finds solace in their company and rediscovers his love of poetry. While sharing the mystery and beauty of this passion with Annie, the captivating but tormented woman he rescued, Akira grapples with the pain of his past while helping Annie uncover the promise of her future. Meanwhile, the remaining castaways endure a world not of their making a world as barbaric as it is beautiful, as hateful as it is loving.
With the blend of epic storytelling and emotional intensity that distinguishes him as a unique talent, John Shors reveals a powerful story of redemption focusing on unlikely lovers, heroes and villains, and war-torn countries all, in their own ways, fighting to survive.
About the Author
John Shors has spent years in Asia teaching, trekking across the continent, and climbing the Himalayas. "Beneath a Marble Sky" is his first novel. Author website: beneathamarblesky.com.