Blank Spots on the Map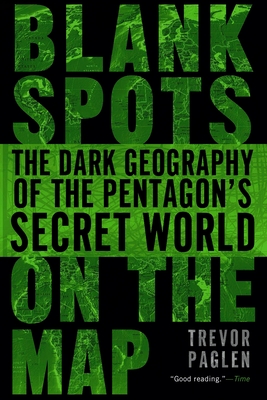 Blank Spots on the Map
The Dark Geography of the Pentagon's Secret World
New American Library, Paperback, 9780451229168, 324pp.
Publication Date: March 2, 2010
* Individual store prices may vary.
Buy Now
or
Shop Local
Enter your zip code below to purchase from an indie close to you.
Description
Welcome to a top-level clearance world that doesn't "exist."..Now with updated material for the paperback edition.
This is the adventurous, insightful, and often chilling story of a road trip through a shadow nation of state secrets, clandestine military bases, black sites, hidden laboratories, and top-secret agencies that make up what insiders call the "black world."
Here, geographer and provocateur Trevor Paglen knocks on the doors of CIA prisons, stakes out a covert air base in Nevada from a mountaintop 30 miles away, dissects the Defense Department's multibillion dollar "black" budget, and interviews those who live on the edges of these blank spots.
Whether Paglen reports from a hotel room in Vegas, a secret prison in Kabul, or a trailer in Shoshone Indian territory, he is impassioned, rigorous, relentless-and delivers eye-opening details.
About the Author
Trevor Paglen is an internationally recognized artist, writer, and scholar working across multiple disciplines in a variety of media. Among his books are "Blank Spots on the Map", "Torture Taxi", and "I Could Tell You But Then You Would Have to Be Destroyed by Me". His art is in the permanent collections of numerous museums including the Metropolitan Museum of Art, the San Francisco Museum of Modern Art, and the Smithsonian Museum of American Art.