The Crooked Branch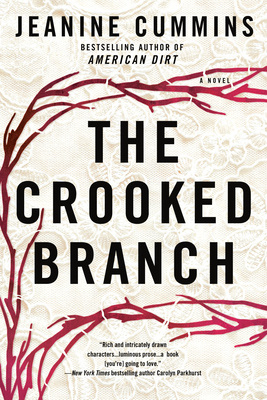 The Crooked Branch
New American Library, Paperback, 9780451239242, 400pp.
Publication Date: March 5, 2013
* Individual store prices may vary.
Buy at Local Store
Enter your zip code below to purchase from an indie close to you.
or
Buy Here
Description
"From the national bestselling and highly acclaimed author of "The Outside Boy "comes the deeply moving story of two mothers witty, self-deprecating Majella, who is shocked by her entry into motherhood in modern-day New York, and her ancestor, tough and terrified Ginny Doyle, whose battles are more fundamental: she must keep her young family alive during Ireland's Great Famine.
"After the birth of her daughter Emma, the usually resilient Majella finds herself feeling isolated and exhausted. Then, at her childhood home in Queens, Majella discovers the diary of her maternal ancestor Ginny and is shocked to read a story of murder in her family history.
With the famine upon her, Ginny Doyle fled from Ireland to America, but not all of her family made it. What happened during those harrowing years, and why does Ginny call herself a killer? Is Majella genetically fated to be a bad mother, despite the fierce tenderness she feels for her baby? Determined to uncover the truth of her heritage and her own identity, Majella sets out to explore Ginny's past and discovers surprising truths about her family and ultimately, herself.
About the Author
More information to be announced soon on this forthcoming title from Penguin USA.
Praise For The Crooked Branch…
"Even before you come to care about Jeanine Cummins' rich and intricately drawn characters, before you become enmeshed in her skillfully tangled plot lines about the hard and wondrous task of mothering children in times both catastrophic and ordinary…Before any of that, this is what you have to look forward to: the first page, Ms. Cummins' luminous prose, and that feeling we're all hoping to find when we sit down to read: 'This is it—a book I'm going to love.'"—Carolyn Parkhurst, author of The Dogs of Babel and The Nobodies Album
"The Crooked Branch explores motherhood, holding onto sanity as life adjusts with a new baby, tilling into that always rich ground of mothers and daughters. Beginning in the famine of Ireland and ending in present-day New York, the story gathers momentum and weight as it unfolds, like watching a freight train thunder along the rails filled with the priceless things of life. As heartbreaking as it is heartening, the story of mothers and what they will do for their babies, touches all the tender places with exquisite timing. Jeanine Cummins is such a good writer. Can't wait to read what she writes next!"—Jo-Ann Mapson, author of Solomon's Oak and Finding Casey  "What an entertaining and moving novel! Though I've long known my own ancestors left Ireland because of the devastating potato famine, I never knew much about the history until now. Cummins begins with the utterly relatable Majella, a witty New Yorker struggling with new motherhood and its secret isolation; and sweeps us across the ocean and through time to Ginny, a desperate Irish mother doing her best to support her family. Cummins weaves an exploration of the fierce, primal love of motherhood that connects us all through generations."—Margaret Dilloway, author of How to Be an American Housewife "Jeanine Cummins knows that there are stories beneath the stories, and she uses this brilliant knowing to weave a tale that is lyrical, emotional and often funny. This extraordinary novel reminds us how motherhood can make us feel as though we are coming undone while also being remade. Majella and Ginny navigate motherhood with a fierce love that propels the story forward with intense strength. Brilliant, vulnerable and intense, The Crooked Branch pierced my heart and paused my breath."—Patti Callahan Henry, author of Coming Up for Air and Driftwood Summer "Exploring the effect of a secret from the past on a woman who is truly on the edge—of motherhood, of her future, of sanity, of happiness—Jeanine Cummins has written a story that truly resonates. Insightful, suspenseful, and sometimes bitingly funny, with characters the reader will think about for weeks, this bittersweet novel is emotional and immensely satisfying."—Simone St. James, author of An Inquiry into Love and Death  "The Crooked Branch is a haunting tale of motherhood and the ways in which it can ravage—and resurrect. Cummins's vivid prose and compelling story are burned in my heart."—Kelly O'Connor McNees, author of The Lost Summer of Louisa May Alcott and In Need of a Good Wife  "The Crooked Branch is a gorgeous, sweeping novel, equal parts harrowing and hilarious, that grips you from the first page and keeps you in its thrall. Two wildly different stories—a new mother in present-day Queens, a woman struggling to survive and feed her children during the Irish famine—are beautifully woven together, bound by a ferocious mother's love that echoes across generations."—Carolyn Turgeon, author of Godmother