1984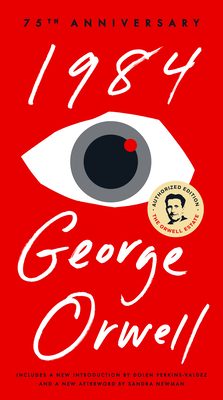 1984
Signet Book, Mass Market Paperbound, 9780451524935, 268pp.
Publication Date: July 1950
* Individual store prices may vary.
Shop Local
Enter your zip code below to find indies closest to you.
Description
View our feature on George Orwell's "1984."Written in 1948, "1984" was George Orwell's chilling prophecy about the future. And while 1984 has come and gone, Orwell's narrative is timelier than ever. "1984" presents a startling and haunting vision of the world, so powerful that it is completely convincing from start to finish. No one can deny the power of this novel, its hold on the imaginations of multiple generations of readers, or the resiliency of its admonitions a legacy that seems only to grow with the passage of time.
About the Author
ERIC ARTHUR BLAIR (19031950), better known by his pen name George Orwell, was an English author and journalist whose best-known works include the dystopian novel 1984 and the satirical novella Animal Farm. He is consistently ranked among the best English writers of the 20th century, and his writing has had a huge, lasting influence on contemporary culture. Several of his coined words have since entered the English language, and the word "Orwellian" is now used to describe totalitarian or authoritarian social practices.

Born in Frankfurt-am-Main, Erich Fromm (1900-1980) studied sociology and psychoanalysis. In 1933, he emigrated as a member of the Frankfurt School of social thinkers to the United States, moved to Mexico in 1950, and spent his twilight years between 1974 and 1980 in Switzerland. His books "Fear of Freedom" (1941) and "The Art of Loving" (1956) made him famous. Other well-known books are Marx's "Concept of Man", "Beyond the Chains of Illusion", and "The Essential Fromm".