The Kid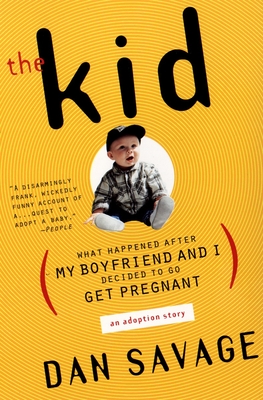 The Kid
(What Happened After My Boyfriend and I Decided to Go Get Pregnant) an Adoption Story
Plume Books, Paperback, 9780452281769, 246pp.
Publication Date: June 2000
* Individual store prices may vary.
Buy Now
or
Shop Local
Enter your zip code below to purchase from an indie close to you.
Description
Dan Savage's nationally syndicated sex advice column, "Savage Love," enrages and excites more than four million people each week. In The Kid, Savage tells a no-holds-barred, high-energy story of an ordinary American couple who wants to have a baby. Except that in this case the couple happens to be Dan and his boyfriend. That fact, in the face of a society enormously uneasy with gay adoption, makes for an edgy, entertaining, and illuminating read. When Dan and his boyfriend are finally presented with an infant badly in need of parenting, they find themselves caught up in a drama that extends well beyond the confines of their immediate world. A story about confronting homophobia, falling in love, getting older, and getting a little bit smarter, The Kid is a book about the very human desire to have a family.
About the Author
Dan Savage contributed to Out of the Ordinary from St. Martin's Press.