Anthem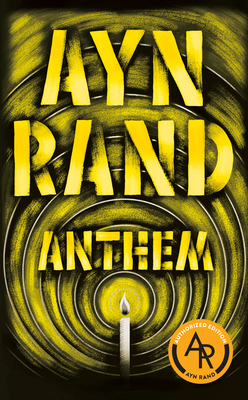 Anthem
New American Library, Paperback, 9780452286351, 256pp.
Publication Date: December 1, 2004
* Individual store prices may vary.
Buy at Local Store
Enter your zip code below to purchase from an indie close to you.
or
Buy Here
Description
The second novel by Ayn Rand, acclaimed author of Atlas Shrugged and The Fountainhead, envisions a future dystopia where free thought is a crime against the great we.
He lived in the dark ages of the future. In a loveless world he dared to love the woman of his choice. In an age that had lost all trace of science and civilization he had the courage to seek and find knowledge. But these were not the crimes for which he would be hunted. He was marked for death because he had committed the unpardonable sin: He had stood forth from the mindless human herd. In a world that deprives individuals of name, independence, and values he was a man alone.
This edition features an introduction by Rand's literary executor, Leonard Peikoff, which includes excerpts from documents by Ayn Rand letters, interviews, and journal notes in which she discusses Anthem.
About the Author
Born February 2, 1905, Ayn Rand published her first novel, We the Living, in 1936. Anthem followed in 1938. It was with the publication of The Fountainhead (1943) and Atlas Shrugged (1957) that she achieved her spectacular success. Rand s unique philosophy, Objectivism, has gained a worldwide audience. The fundamentals of her philosophy are put forth in three nonfiction books, The Virtue of Selfishness, Capitalism: The Unknown Ideal, and Introduction to Objectivist Epistemology."