Me Write Book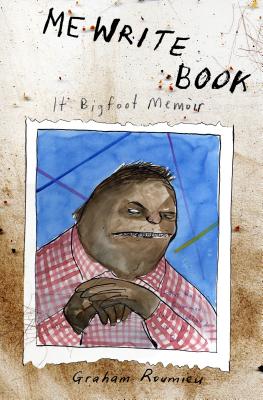 Me Write Book
It Bigfoot Memoir
Plume Books, Hardcover, 9780452286856, 96pp.
Publication Date: December 2005
* Individual store prices may vary.
Shop Local
Enter your zip code below to find indies closest to you.
Description
Like many reclusive celebrities, Big Foot is misunderstood. In his touching memoir Me Write Book he wants to set the record straight, proving that although he's larger, hairier, and more foul-smelling than most of us, he's really not so different underneath.
Only the most coldhearted among us could look on without compassion as this hirsute Everyman struggles bravely with casual cannibalism, Pringles potato crisps, embarrassing moments with peach Schnapps, the desperate loneliness of personal ads, and philosophical quandaries.
Readers will never forget the plaintive voice from the wilderness that howls from every page of this searing, intimate account of a man-beast in the promised land.
About the Author
Author and squirrel lover Graham Taylor grew up in Hamilton, Ontario, and graduated with a degree in media arts from Sheridan College. He is currently working in the television industry and is constantly on the lookout for squirrels around his home in Toronto. Illustrator Graham Roumieu is from Smithers, British Columbia, and also graduated from Sheridan College. He's a freelance artist whose work has appeared in the New York Times, Wall Street Journal, National Post, National Post Business, Toronto Life, and Explore magazine. He lives with his wife in Toronto.
Little is known about Jimmy the Squirrel as he is a squirrel and is unable to talk. Through a series of squeaks and chirps he seemed to express that he is excited about having a book written about him and he urges kids to stay in school.