Clouds Without Rain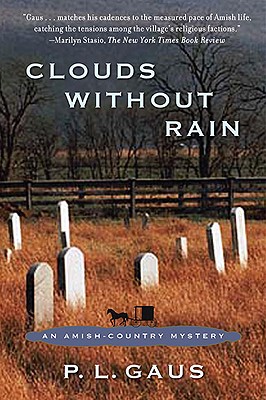 Clouds Without Rain
Plume Books, Paperback, 9780452296688, 200pp.
Publication Date: November 30, 2010
* Individual store prices may vary.
Shop Local
Enter your zip code below to find indies closest to you.
Description
Book 3 of the Amish-Country Mysteries
A compulsively readable series that explores a fascinating culture set purposely apart.
In the wooded Amish hill country, a professor at a small college, a local pastor, and the county sheriff are the only ones among the mainstream, or "English," who possess the instincts and skills to work the cases that impact all county residents, no matter their code of conduct or religious creed.
A fatal accident involving and Amish buggy and an eighteen-wheeler sets Professor Michael Branden on a quest to uncover the links between the crash and a spate of disturbing events.
About the Author
P. L. Gaus is the author of the Ohio Amish Mysteries including, most recently, "A Prayer for the Night, Clouds without Rain," and "Cast a Blue Shadow." He teaches chemistry and alternative cultures at the College of Wooster in Wooster, Ohio.