Waking the Witch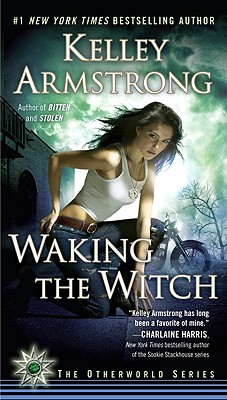 Waking the Witch
Plume Books, Paperback, 9780452297227, 403pp.
Publication Date: April 5, 2011
* Individual store prices may vary.
Buy Now
or
Shop Local
Enter your zip code below to purchase from an indie close to you.
Description
Columbus is a small town, untouched by the 21st century. But when three young women are found dead - victims of what appear to be ritual murders - things start to get very dark and dangerous. Private investigator Savannah Levine can handle "dark and dangerous." As the daughter of a black witch, she has a lot of power running through her veins. But her arrival in Columbus has not gone unnoticed. Savannah may think she's tracking down a murderer, but could she be the killer's next target? Of course she could always ask her old friend (and half-demon) Adam Vasic for back up. But Savannah has her own reasons for keeping Adam well away from Columbus. And in any case, she can rely on her own powers...
"Waking the Witch," the 11th book in the Women of the Otherworld series, is a novel of gritty suspense and tingling build-up, culminating in a fast-paced and revelatory conclusion that is not to be missed.
About the Author
When librarians finally granted Kelley Armstrong an adult card, she made straight for the epic fantasy and horror shelves. She spent the rest of her childhood and teen years happily roaming fantastical and terrible worlds, and vowed that someday she'd write a story combining swords, sorcery, and the ravenous undead. That story began with the New York Times bestselling Sea of Shadows and continues with Empire of Night.
Armstrong's first works for teens were the New York Times bestselling Darkest Powers and Darkness Rising trilogies. She lives in rural Ontario with her husband, three children, and far too many pets.
Praise For Waking the Witch…
"Kelley Armstrong has long been a favorite of mine."
-Charlaine Harris, New York Times bestselling author of the Sookie Stackhouse series