The Vertigo Years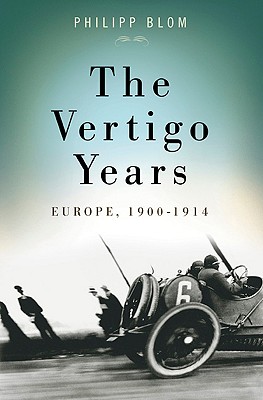 The Vertigo Years
Europe, 1900-1914
Basic Books, Hardcover, 9780465011162, 488pp.
Publication Date: November 1, 2008
* Individual store prices may vary.
Shop Local
Enter your zip code below to find indies closest to you.
Description
The old order gives way to the new in a vast panoramic history of Europe on the brink of the Great War.
About the Author
Philipp Blom holds a doctorate from Oxford University and is the author of To Have and To Hold and Enlightening the World. He frequently contributes articles to The Financial Times, The Independent, and The Guardian among others. He lives in Vienna.
Praise For The Vertigo Years…
Guardian
"The vertiginous atmosphere of a tumbling prewar society - at the same time exciting and frightening - is described with atmospheric clarity. The combination of easily worn scholarship, fascinating character studies and fluent story-telling that is often very funny makes this a hugely enjoyable and illuminating book….A work of narrative history at its best."

The Economist
"Impressive and thought-provoking....encapsulate[s] complex historical and biographical events pithily and in an illuminating context…The book brings the fears, enthusiasms and blindspots of the period brilliantly to life."
Globe and Mail
"In this enthralling, panoramic sweep of the 15 years preceding the First World War, Blom convincingly argues that it was this decade and a half that truly marked the start of the modern age, with all its grandeur and calamities…. With his impressive synthesis of historical literature, old and recent, and his finely drawn portraits of both emperors and workers, Blom's Vertigo Years will surely enlighten and interest another generation of readers in an era far in the past, yet worth understanding all the same."

CultureBot.org
"Blom is an amazingly talented writer who seamlessly draws the cultural and philosophical connections between art, science, politics, culture, literature and society as a whole… Two thumbs WAY UP for The Vertigo Years."