The Human Spark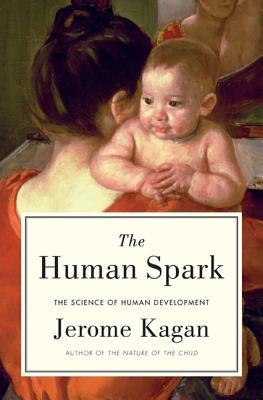 The Human Spark
The Science of Human Development
Basic Books (AZ), Hardcover, 9780465029822, 333pp.
Publication Date: June 4, 2013
* Individual store prices may vary.
Buy at Local Store
Enter your zip code below to purchase from an indie close to you.
or
Buy Here
Description
What makes a human a human? In The Human Spark, pioneering psychologist Jerome Kagan offers an answer in a sweeping narrative of our personal, moral, and cultural development. In this extended meditation on human psychology as well as the methods, successes, and failures of the scientists who study it. Kagan calls out the shortcomings of the modern fad for neuroscience, and questions psychiatry's quickness to pathologize the behavior of the young. More importantly, he reminds us that our lives, however influenced by biology and upbringing, are still a tapestry to be woven, not an outcome to be endured. Whether the reader is a first-time parent wondering what influence she, her genes, and the wider world will have on her child; an educator seeking insight into the development of her students; or simply a curious soul seeking self-knowledge, Kagan makes an expert and companionable guide.
About the Author
Jerome Kagan is emeritus professor of psychology at Harvard University and one of the pioneers of the field of developmental psychology. The author of numerous books including "The Nature of the Child" and "Galen's Prophecy," he received the William James Award and the Distinguished Scientist Award from the American Psychological Association. Kagan is a member of The Institute for Medicine.