Jackie Robinson and the Integration of Baseball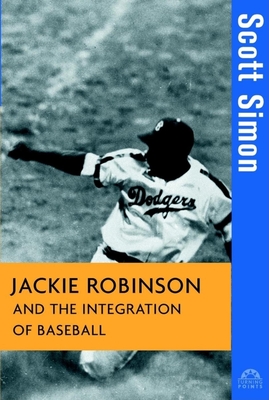 Jackie Robinson and the Integration of Baseball
Wiley (TP), Hardcover, 9780471261537, 176pp.
Publication Date: September 2002
* Individual store prices may vary.
Shop Local
Enter your zip code below to find indies closest to you.
Description
An extraordinary book . . . invitingly written and brisk.
--Chicago Tribune
""Perhaps no one has ever told the tale of Robinson's arrival in the major leagues] so well as Simon] does in this extended essay.""
--The Washington Post Book World
""Scott Simon tells a compelling story of risk and sacrifice, profound ugliness and profound grace, defiance and almost unimaginable courage. This is a meticulously researched, insightful, beautifully written book, one that should be read, reread, and remembered.""
--Laura Hillenbrand, author of the New York Times bestseller Seabiscuit
The integration of baseball in 1947 had undeniable significance for the civil rights movement and American history. Thanks to Jackie Robinson, a barrier that had once been believed to be permanent was shattered--paving the way for scores of African Americans who wanted nothing more than to be granted the same rights as any other human being.
In this book, renowned broadcaster Scott Simon reveals how Robinson's heroism brought the country face-to-face with the question of racial equality. From his days in the army to his ascent to the major leagues, Robinson battled bigotry at every turn. Simon deftly traces the journey of the rookie who became Rookie of the Year, recalling the taunts and threats, the stolen bases and the slides to home plate, the trials and triumphs. Robinson's number, 42, has been retired by every club in major league baseball--in homage to the man who had to hang his first Brooklyn Dodgers uniform on a hook rather than in a locker.
About the Author
SCOTT SIMON has received numerous honors for his reporting, including a Peabody for his weekly radio essays. In addition to hosting "Weekend Edition Saturday", he has narrated several programs. He is a contributor to the "The New York Times" book review and opinion sections, the "Wall Street Journal" opinion page, "The Los Angeles Times", and Gourmet Magazine. He is the author of several books. Simon grew up in Chicago, New York, San Francisco, Los Angeles, Montreal, Cleveland, and Washington, DC.