Up from Slavery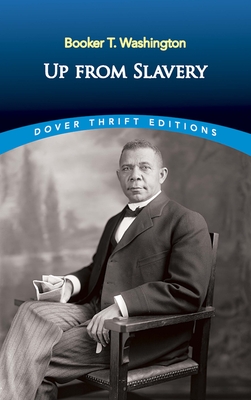 Up from Slavery
Dover Publications, Paperback, 9780486287386, 160pp.
Publication Date: March 14, 2013
* Individual store prices may vary.
Buy Now
or
Shop Local
Enter your zip code below to purchase from an indie close to you.
Description
Born in a Virginia slave hut, Booker T. Washington (1865-1915) rose to become the most influential spokesman for African-Americans of his day. In this eloquently written book, he describes events in a remarkable life that began in bondage and culminated in world wide recognition for his many accomplishments. In simply written yet stirring passages, he tells of his impoverished childhood and youth, the unrelenting struggle for an education, early teaching assignments, his selection in 1881 to head to Tuskegee Institute, and more. A firm believer in the value of eduction as the best route to advancement, Washington disapproved of civil-rights agitation and in so doing earned the opposition of many black intellectuals. Yet, he is today regarded as a major figure in the struggle for equal rights, one who founded a nubmer of organizatinos to further the cause and who worked tirelessly to educate and unite African-Americans. Reprint of hte Doubleday, Page and Company, New York, 1901 edition.
About the Author
Booker T. Washington was an African-American teacher, author, presidential advisor, and civil-rights leader. Born in Virginia in 1856, Washington was of the last generation born into slavery. After emancipation, Washington attended college in Virginia, and gained fame as a result of his 1895 speech about the importance of educating African Americans and his belief that African Americans were capable of great feats through education. Washington s contribution to educational equality was made greater by his influence in the social circles of millionaires and self-starters, and he was the first African American invited to the White House by President Theodore Roosevelt.
Booker T. Washington published five books with the aid of ghost writers, among them his first autobiography The Story of My Life and Work and his bestselling second biography Up from Slavery, which earned him his invite to the White House. Washington was also responsible for founding the National Negro Business League, which has, since 1966, been incorporated into Washington D.C. as the National Business League.