The Island of Dr. Moreau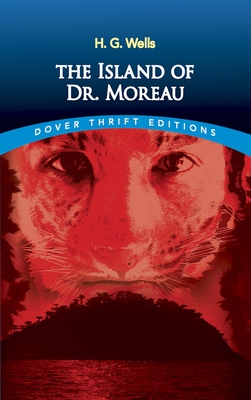 The Island of Dr. Moreau
Dover Publications, Paperback, 9780486290270, 104pp.
Publication Date: January 1996
* Individual store prices may vary.
Shop Local
Enter your zip code below to find indies closest to you.
Description
Enormously inventive tale about a mad surgeon-turned-vivisectionist on a remote island who performs ghoulish experiments that transform animals into men. It is one of Wells' earliest and most sinister personifications of the scientific quest to control and manipulate the natural world, and, ultimately, human nature itself.

About the Author
Editor Luke Hartwell is author of the novels Atom Heart John Beloved, Nathan's Story, and Locomotives in Winter. Jack London is the well-known author of Call of the Wild, White Fang, and other tales of the arctic, the sea, and the future. H.G. Wells is the equally famous author of War of the Worlds, The Time Machine, and other science fiction works. Robert Hugh Benson is best known for the work included here, Lord of the World.