Dracula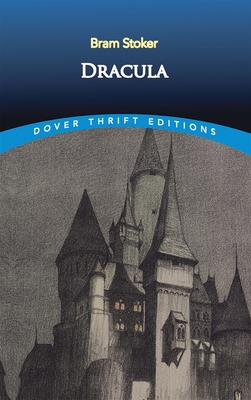 Dracula
Dover Publications, Paperback, 9780486411095, 336pp.
Publication Date: April 2000
* Individual store prices may vary.
Shop Local
Enter your zip code below to find indies closest to you.
Description
During a business visit to Count Dracula's castle in Transylvania, a young English solicitor finds himself at the center of a series of horrifying incidents. Jonathan Harker is attacked by three phantom women, observes the Count's transformation from human to bat form, and discovers puncture wounds on his own neck that seem to have been made by teeth. Harker returns home upon his escape from Dracula's grim fortress, but a friend's strange malady involving sleepwalking, inexplicable blood loss, and mysterious throat wounds initiates a frantic vampire hunt. The popularity of Bram Stoker's 1897 horror romance is as deathless as any vampire. Its supernatural appeal has spawned a host of film and stage adaptations, and more than a century after its initial publication, it continues to hold readers spellbound.
About the Author
Abraham (Bram) Stoker was an Irish writer, best known for his Gothic classic Dracula, which continues to influence horror writers and fans more than 100 years after it was first published. Educated at Trinity College, Dublin, in science, mathematics, oratory, history, and composition, Stoker' s writing was greatly influenced by his father' s interest in theatre and his mother' s gruesome stories about her childhood during the cholera epidemic in 1832. Although a published author of the novels Dracula, The Lady of the Shroud, and The Lair of the White Worm, and his work as part of the literary staff of The London Daily Telegraph, Stoker made his living as the personal assistant of actor Henry Irving and the business manager of the Lyceum Theatre in London. Stoker died in 1912, leaving behind one of the most memorable horror characters ever created.