The Life and Times of Frederick Douglass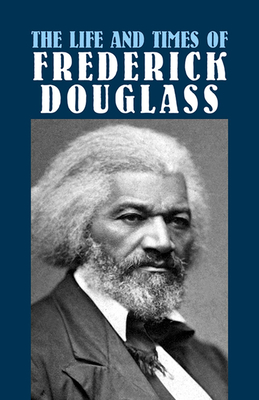 The Life and Times of Frederick Douglass
His Early Life as a Slave, His Escape from Bondage, and His Complete History
Dover Publications, Paperback, 9780486431703, 470pp.
Publication Date: December 19, 2003
* Individual store prices may vary.
Buy Now
or
Shop Local
Enter your zip code below to purchase from an indie close to you.
Description
Born around 1817 in Maryland, Frederick Douglass was a former plantation slave who went on to become a brilliant writer and eloquent orator. In this amazing first-hand narrative, published in 1881, he vividly recounts his early years, which were filled with physical abuse, deprivation, and tragedy; his dramatic escapes to the North, recapture, and eventual freedom; his work for the Anti-Slavery Society and influential role in speaking for other African-Americans; his abolitionist campaigns, and crusade for full civil rights for former slaves.
About the Author
Frederick Augustus Washington Bailey (Frederick Douglass) was born a slave in Talbot County, Maryland. He took the name Douglass after escaping from the South in 1838.
As a leader in the abolitionist movement, Douglass was famed for his eloquent yet incisive political writing. And, like his near-contemporary, Booker T. Washington, understood the central importance of education in improving the lives of African Americans, and was therefore an early proponent of desegregation.
A firm believer in equal rights for all, Douglass attended a meeting of the National Council of Women in Washington, D.C., in the hours before his death in February 1895.