The Trial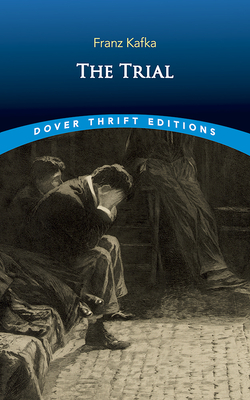 The Trial
Dover Publications, Paperback, 9780486470610, 165pp.
Publication Date: July 1, 2009
* Individual store prices may vary.
Buy Now
or
Shop Local
Enter your zip code below to purchase from an indie close to you.
Description
"Someone must have been telling lies about Josef K., he knew he had done nothing wrong but, one morning, he was arrested." From its gripping first sentence onward, this novel exemplifies theterm ""Kafkaesque." Its darkly humorous narrative recounts a bank clerk's entrapment based on an undisclosed charge in a maze of nonsensical rules and bureaucratic roadblocks.
Written in 1914 and published posthumously in 1925, Kafka's engrossing parable about the human condition plunges an isolated individual into an impersonal, illogical system. Josef K.'s ordeals raise provocative, ever-relevant issues related to the role of government and the nature of justice. This inexpensive edition of one of the 20th century's most important novels features an acclaimed translation by David Wyllie.
About the Author
Franz Kafka was born to Jewish parents in Bohemia in 1883. Kafka s father was a luxury goods retailer who worked long hours and as a result never became close with his son. Kafka s relationship with his father greatly influenced his later writing and directly informed his Brief an den Vater (Letter to His Father). Kafka had a thorough education and was fluent in both German and Czech. As a young man, he was hired to work at an insurance company where he was quickly promoted despite his desire to devote his time to writing rather than insurance. Over the course of his life, Kafka wrote a great number of stories, letters, and essays, but burned the majority of his work before his death and requested that his friend Max Brod burn the rest. Brod, however, did not fulfill this request and published many of the works in the years following Kafka s death of tuberculosis in 1924. Thus, most of Kafka s works were published posthumously, and he did not live to see them recognized as some of the most important examples of literature of the twentieth century. Kafka s works are considered among the most significant pieces of existentialist writing, and he is remembered for his poignant depictions of internal conflicts with alienation and oppression. Some of Kafka s most famous works include The Metamorphosis, The Trial and The Castle.