Moments That Made the Movies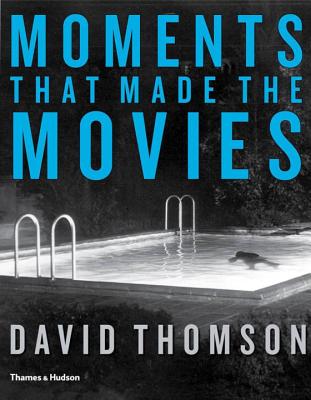 Moments That Made the Movies
Thames & Hudson, Hardcover, 9780500516416, 304pp.
Publication Date: October 2013
* Individual store prices may vary.
Buy Now
or
Shop Local
Enter your zip code below to purchase from an indie close to you.
Description
In his first fully illustrated work, David Thomson breaks new ground by focusing in on a series of moments which his readers will also experience in beautifully reproduced imagery from seventy-two films across a 100-year-plus span. An indispensable counterpart to both his classic Biographical Dictionary of Film (called a miracle by Sight and Sound) and his lauded recent history, The Big Screen ( a pungently written, brilliant book according to David Denby), Moments takes readers on an unprecedented visual tour, where the specifics of the imagery the reader is seeing are inextricably tied to the text. Thomson's moments range from a set of Eadweard Muybridge's pioneering photographs to sequences in films from the classic Citizen Kane, Sunset Boulevard, The Red Shoes to the unexpected The Piano Teacher, Burn After Reading. The excitement of Momentss? dynamic visuals will be matched only by the discussion it incites in film circles, as readers revisit their own list of memorable moments and then re-experience the films both those included on Thomson's list and from their own life as never before. Moments That Made the Movies will undoubtedly reaffirm Thomson's place as according to John Banville the greatest living writer on the movies.
About the Author
Based in San Francisco, David Thomson is the film critic for The New Republic and has written regularly for The Guardian, The Independent, Sight & Sound, Film Comment, and Movieline.
Saturday, Oct 26, 2013
Chances are that any movie that endures contains a moment or more � a line, a look � that people talk about, imitate and repeat. Host Scott Simon talks to film critic David Thomson about his new book, Moments that Made the Movies, which looks at the signature scenes from some of our greatest films. More at NPR.org