Spellbound Falls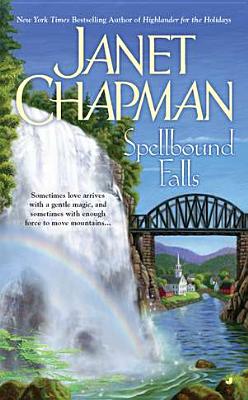 Spellbound Falls
Jove Books, Mass Market Paperbound, 9780515150360, 352pp.
Publication Date: February 28, 2012
* Individual store prices may vary.
Buy Now
or
Shop Local
Enter your zip code below to purchase from an indie close to you.
Description
"New York Times "bestselling author Janet Chapman takes us to charming Spellbound Falls, where strange things have started happening ever since Maximilian Oceanus came to town...
Maximilian Oceanus arrives in Spellbound Falls just in time to save Olivia Baldwin from an overly aggressive suitor, only to find himself attracted to the beautiful, if rather aloof, widow. And although Mac has come to Inglenook to get a handle on fatherhood, his newly discovered six-year-old son has set his sights on finding his father a wife.
Olivia, however, is busy getting Inglenook ready for its new season, so she doesn't have time to deal with her growing attraction to the dangerously seductive Mac. Besides, weird stuff seems to happen all around him. Take the fact that her seatbelt keeps getting stuck in his presence, or locks magically open for him without keys, and that he seems to have a talent for "sensing" things. Never mind the three lost albatrosses walking down the road in the middle of the night. Since when are there albatrosses in Maine?
But despite Olivia's resistance to falling under the sexy man's spell, Olivia is having trouble fighting her longing. Because she knows Mac is just the man to unlock the powerful passion deep within her....
About the Author
A native of rural central Maine, Janet Chapman lives there in a cozy log cabin on a lake with her husband. Three cats and a stray young bull moose keep them company. The author of the hugely popular Highlander time-travel series, she also writes contemporary romances.