Self-Reliance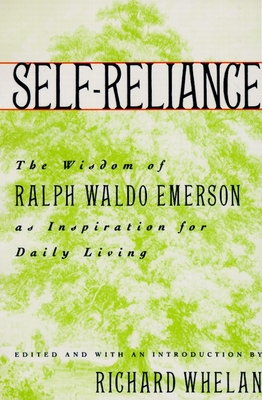 Self-Reliance
The Wisdom of Ralph Waldo Emerson as Inspiration for Daily Living
Harmony, Paperback, 9780517585122, 208pp.
Publication Date: November 1991
* Individual store prices may vary.
Shop Local
Enter your zip code below to find indies closest to you.
Description
A finely honed abridgement of Emerson's principal essays with an introduction that clarifies the essence of Emerson's ideas and establishes their relevance to our own troubled era. This is the first truly accessible edition of Emerson's work, revealing him to be one of America's wisest teachers.
About the Author
< div> < div> Richard Whelan edited with Cornell Capa < i> Robert Capa Photographs< /i> . Whelan studied art history at Yale University and has written extensively about art and photography. His books include < i> Drawing the Line: Volume 1: The Korean War, 1950-1953< /i> .< /div> < /div>

Ralph Waldo Emerson was born in Boston, Massachusetts in 1803. A self-proclaimed "Naturalist," Emerson founded a distinctly American philosophy emphasizing optimism, individuality, and mysticism. In the 1840's, his essays, speeches, and poetry defined him as a central character in the Trancendental movement, and ultimately shaped him into one of the most influential literary figures of the nineteenth century. He died of pneumonia in 1882 in Concord, Massachusetts.


Praise For Self-Reliance…
"Emerson is the sweetest singer of our highest moments. For anyone in search of a tonic draft of his wisdom, this book, collecting some of his most radiant moods, is a rapture and an inspiration."
--Pico Iyer

"These selections from Emerson's essays, equally severe and consoling, are remarkably current in their wisdom. They are chosen with great care by Richard Whelan, and offer a special unextinguishable light."
-- Roger Rosenblatt