The Mysterious Stranger Manuscripts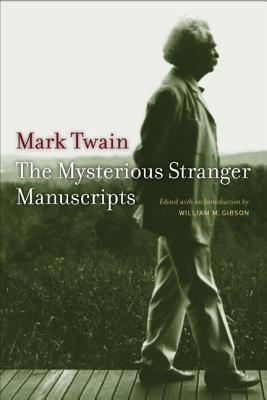 The Mysterious Stranger Manuscripts
University of California Press, Paperback, 9780520246959, 493pp.
Publication Date: August 31, 2005
* Individual store prices may vary.
Buy at Local Store
Enter your zip code below to purchase from an indie close to you.
or
Buy Here
Description
Six years after Mark Twain's death, Albert Bigelow Paine, the author's literary executor, brought out a bowdlerized edition of "The Mysterious Stranger, "which he patched together from Mark Twain's three unfinished manuscripts, produced, Paine asserted, during a period of supposed creative paralysis. Scholars have since discovered that Paine's edition of the book was largely based on the earliest of those three versions, onto which Paine then grafted the final chapter of the last version. Indeed, Paine changed so many of the book's essentials that it cannot be said to accurately reflect the author's mood and thought at all.
Gibson's volume, first published in 1969 and now back in print, presented the manuscripts for the first time exactly as Mark Twain wrote them. Here the reader is offered a glimpse of Mark Twain's creative process on what many critics consider the finest fiction of his later years. While the work was begun in 1897 and revised first in 1902 and then in 1908, the third version was the only manuscript actually titled "The Mysterious Stranger. "These texts provide a rare opportunity to observe Mark Twain's sustained literary struggle with a central theme.
About the Author
Mark Twain, born Samuel Langhorne Clemens, was an American humorist and writer, who is best known for his enduring novels The Adventures of Tom Sawyer and Adventures of Huckleberry Finn, which has been called the Great American Novel. Raised in Hannibal, Missouri, Twain held a variety of jobs including typesetter, riverboat pilot, and miner before achieving nationwide attention for his work as a journalist with The Celebrated Jumping Frog of Calaveras County. He earned critical and popular praise for his wit and enjoyed a successful career as a public speaker in addition to his writing. Twain s works were remarkable for his ability to capture colloquial speech, although his adherence to the vernacular of the time has resulted in the suppression of his works by schools in modern times. Twain s birth in 1835 coincided with a visit by Halley s Comet, and Twain predicted, accurately, that he would go out with it as well, dying the day following the comet s return in 1910.

William M. Gibson was Professor of English at New York University.

William M. Gibson was Professor of English at New York University.