Cognitive Archaeology and Human Evolution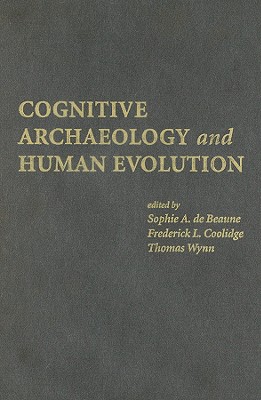 Cognitive Archaeology and Human Evolution
Cambridge University Press, Hardcover, 9780521769778, 185pp.
Publication Date: July 1, 2009
* Individual store prices may vary.
Buy Now
or
Shop Local
Enter your zip code below to purchase from an indie close to you.
Description
This book presents new directions in the study of cognitive archaeology. Seeking to understand the conditions that led to the development of a variety of cognitive processes during evolution, it uses evidence from empirical studies and offers theoretical speculations about the evolution of modern thinking as well. The volume draws from the fields of archaeology and neuropsychology, which traditionally have shared little in the way of theories and methods, even though both disciplines provide crucial pieces to the puzzle of the emergence and evolution of human cognition. The twelve essays, written by an international team of scholars, represent an eclectic array of interests, methods, and theories about evolutionary cognitive archaeology. Collectively, they consider whether the processes in the development of human cognition simply made a better use of anatomical and cerebral structures already in place at the beginning of hominization. They also consider the possibility of an active role of hominoids in their own development and query the impact of hominoid activity in the emergence of new cognitive abilities.
About the Author


Frederick L. Coolidge (Ph.D.) received his B.A., M.A., and Ph.D. in Psychology at the University of Florida. He completed a two-year postdoctoral fellowship in clinical neuropsychology at Shands Teaching Hospital in Gainesville, Florida. He has been awarded three Fulbright Fellowships to India (1987, 1992, and 2005). He has also won three teaching awards at the University of Colorado (1984, 1987, and 1992), including the lifetime title of University of Colorado Presidential Teaching Scholar. In 2005, he received the University of Colorado at Colorado Springs College of Letters, Arts, and Sciences Outstanding Research and Creative Works award. Dr. Coolidge conducts research in behavioral genetics and has established the strong heritability of gender identity and gender identity disorder. He also conducts research in lifespan personality assessment and has established the reliability of posthumous personality evaluations, and also applies cognitive models of thinking and language to explain evolutionary changes in the archaeological record.