How Underwear Got Under There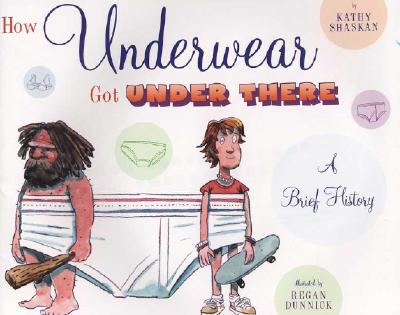 How Underwear Got Under There
A Brief History: A Brief History
Dutton Juvenile, Hardcover, 9780525471783, 48pp.
Publication Date: July 19, 2007
* Individual store prices may vary.
Shop Local
Enter your zip code below to find indies closest to you.
Description
I see London, I see France . . . here's a book about UNDERPANTS!
Do you fully appreciate your undies? King Tut sure liked his. He was buried with 145 pairs! Discover the role of underwear in history-how it has shaped us, and how we have shaped it-in this delightful examination of undergarments. Chockablock with facts, fascinating anecdotes, and hilarious illustrations, this lively survey examines the science, fashion, and social ramifications of various undergarments. From boxers to bustles to briefs, from history to humor to the very nature of humanity, the story of underwear has something for everyone.
About the Author