Sylvia Jean, Scout Supreme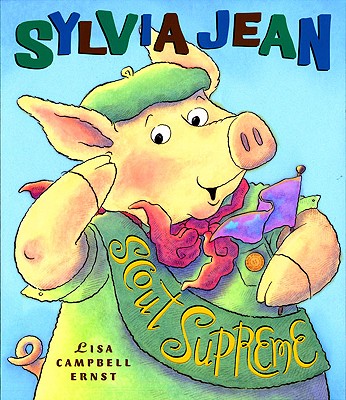 Sylvia Jean, Scout Supreme
Dutton Books, Hardcover, 9780525478737, 32pp.
Publication Date: February 18, 2010
* Individual store prices may vary.
Buy Now
or
Shop Local
Enter your zip code below to purchase from an indie close to you.
Description
When Sylvia Jean's scout troop sets out to earn their Good-Deed badges, the boisterous girl pig knows just what to do: take care of her old, injured neighbor. Unfortunately, Sylvia Jean's over-the-top energy proves too much for the ailing Mrs. VanHooven, whose doctor has prescribed peace, quiet, and no Sylvia Jean. Not to be deterred, the crafty pig scout heads straight to her handy dandy costume closet, and soon Mrs. VanHooven is visited by an artist, a cowboy, a ballerina, and others. But how will Sylvia Jean earn her badge if she can't take credit for her good deed?
About the Author
Lisa Campbell Ernst has written and illustrated many popular children's books, including "The Turn-Around, Upside-Down Alphabet Book; Hannah Mae O'Hannigan's Wild West Show; Goldilocks Returns, " her own version of "Little Red Riding Hood"; and "Stella Louella's Runaway Book." She lives in Kansas City, Missouri, with her husband, Lee, and their two daughters, Elizabeth and Allison.