Turn Right at Machu Picchu
Rediscovering the Lost City One Step at a Time
By Mark Adams
(Dutton Adult, Hardcover, 9780525952244, 352pp.)
Publication Date: June 30, 2011
Other Editions of This Title: Paperback
Shop Local

Enter your zip code below to find indies closest to you.
Selected by Indie Booksellers for the
Fall '12 Reading Group List
"The intense intrigue of the Incan-Spanish conflicts, Hiram Bingham's controversial 'discovery' of the hidden city of Machu Picchu, and the astounding bio-diversity of the Andes were almost unknown to most North Americans until Adams, a confirmed unadventurous, desk-bound travel writer decided to leave New York, follow Bingham's trail, and write an addictive book about his perilous misadventures. Adams' self-deprecating humor allows the history and geography of this majestic site to take center stage, and he ignites the reader's curiosity about a fascinating culture."
---
Description
What happens when an adventure travel expert-who's never actually done anything adventurous-tries to re-create the original expedition to Machu Picchu?

July 24, 1911, was a day for the history books. For on that rainy morning, the young Yale professor Hiram Bingham III climbed into the Andes Mountains of Peru and encountered an ancient city in the clouds: the now famous citadel of Machu Picchu. Nearly a century later, news reports have recast the hero explorer as a villain who smuggled out priceless artifacts and stole credit for finding one of the world's greatest archaeological sites.

Mark Adams has spent his career editing adventure and travel magazines, so his plan to investigate the allegations against Bingham by retracing the explorer's perilous path to Machu Picchu isn't completely far- fetched, even if it does require him to sleep in a tent for the first time. With a crusty, antisocial Australian survivalist and several Quechua-speaking, coca-chewing mule tenders as his guides, Adams takes readers through some of the most gorgeous and historic landscapes in Peru, from the ancient Inca capital of Cusco to the enigmatic ruins of Vitcos and Vilcabamba.

Along the way he finds a still-undiscovered country populated with brilliant and eccentric characters, as well as an answer to the question that has nagged scientists since Hiram Bingham's time: Just what was Machu Picchu?

Watch a Video
---
About the Author
MARK ADAMS is the author of the acclaimed history?Mr. America, which?The Washington Post?named a Best Book of 2009, and the?New York Times bestseller?Turn Right at Machu Picchu.? He writes for many national magazines, including?GQ, Men's Journal, and New York. He lives near New York City with his family.
---
Sunday, Jul 24, 2011
The cloud city, high in the Andes mountains, was discovered by an American 100 years ago. On the occasion of this centennial, author Mark Adams looks at the history of the site, the path taken by the adventurer who found it, and the fight over the artifacts he took. More at NPR.org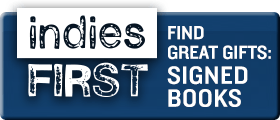 Turn Right at Machu Picchu