The Outside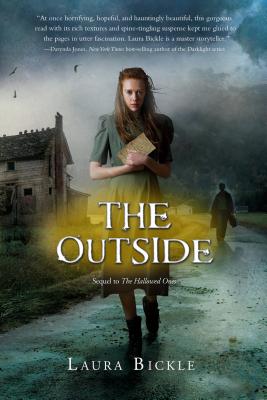 The Outside
Hmh Books for Young Readers, Hardcover, 9780544000131, 320pp.
Publication Date: September 3, 2013
* Individual store prices may vary.
Buy Now
or
Shop Local
Enter your zip code below to purchase from an indie close to you.
Description
After a plague of vampireswas unleashed in the world, Katie was kicked out of the safe haven of her Amish community for her refusal to adhere to the new rules of survival. She enters an outside world of unspeakable violence with only her two friends and a horse by her side.
And yet through this darkness come the shining ones: luminescent men and women with the power to deflect vampires and survive the night. But can they be trusted, and are they even people at all?
In this sequel to "The Hallowed Ones," it's up to one Amish girl to save her family, her community, and the boy she loves . . . but what will she be asked to sacrifice in return?
About the Author
Laura Bickle grew up in rural Ohio, reading entirely too many comic books out loud to her favorite Wonder Woman doll. After graduating with an MA in Sociology Criminology from Ohio State University and an MLIS in Library Science from the University of Wisconsin-Milwaukee, she patrolled the stacks at the public library and worked with data systems in criminal justice. She now dreams up stories about the monsters under the stairs. Her work has been included in the ALA s Amelia Bloomer Project 2013 reading list and the State Library of Ohio s Choose to Read Ohio reading list for 2015-2016. More information about Laura s work can be found at www.laurabickle.com.