Father's Day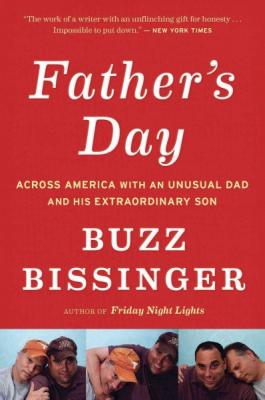 Father's Day
Across America with an Unusual Dad and His Extraordinary Son
Eamon Dolan/Houghton Mifflin Harcourt, Paperback, 9780544002289, 242pp.
Publication Date: April 30, 2013
* Individual store prices may vary.
Not Currently Available for Direct Purchase
or
Shop Local
Enter your zip code below to purchase from an indie close to you.
Description
Buzz Bissinger's twins were born three minutes and a world apart. Gerry, the older one, is a graduate student preparing to become a teacher. His brother Zach is a savant, challenged by serious intellectual deficits but also blessed with rare talents: an astonishing memory, a dazzling knack for navigation, and a reflexive honesty that can make him both socially awkward and surprisingly wise.
One summer, striving to understand the twenty-four-year-old son who remains, in many ways, a mystery, Buzz convinces Zach to join him on a cross-country road trip. As father and son drive from Philadelphia to Los Angeles, revisiting all the places they have lived together, Buzz learns to see the world through Zach's eyes. "Father's Day "is a powerful account of this journey, and a universal tale of the bond between parents and children.
Grade: A . . . Gorgeous. "Entertainment Weekly"
Blunt, tender, sometimes harrowing, and always affecting, Father's Day is a triumph. Susan Orlean, author of "Rin Tin Tin" and "The Orchid Thief"

About the Author
Buzz Bissinger is a Pulitzer Prize-winning journalist and author of four books, including the New York Times bestseller 3 Nights in August and Friday Night Lights, which has sold two million copies and inspired a film and TV franchise. He is a contributing editor for Vanity Fair and a sports columnist for The Daily Beast. He has written for the New York Times, The New Republic, Time and many other publications.