Agent Garbo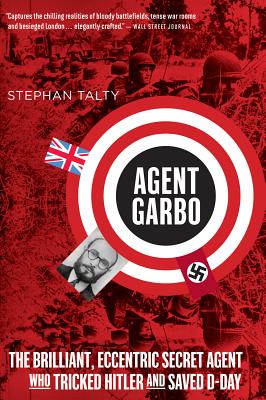 Agent Garbo
The Brilliant, Eccentric Secret Agent Who Tricked Hitler and Saved D-Day
Mariner Books, Paperback, 9780544035010, 301pp.
Publication Date: May 7, 2013
* Individual store prices may vary.
Buy at Local Store
Enter your zip code below to purchase from an indie close to you.
or
Buy Here
Description
-The book presses ever forward down a path of historical marvels and astonishing facts. The effect is like a master class that's accessible to anyone, and
Agent Garbo
often reads as though it were written in a single, perfect draft.---
The Atlantic
Before he remade himself as the master spy known as Garbo, Juan Pujol was nothing more than a Barcelona poultry farmer. But as Garbo, he turned in a masterpiece of deception that changed the course of World War II. Posing as the Nazis' only reliable spy inside England, he created an imaginary million-man army, invented armadas out of thin air, and brought a vast network of fictional subagents to life. The scheme culminated on June 6, 1944, when Garbo convinced the Germans that the Allied forces approaching Normandy were just a feint--the real invasion would come at Calais. Because of his brilliant trickery, the Allies were able to land with much less opposition and eventually push on to Berlin.
As incredible as it sounds, everything in Agent Garbo is true, based on years of archival research and interviews with Pujol's family. This pulse-pounding thriller set in the shadow world of espionage and deception reveals the shocking reality of spycraft that occurs just below the surface of history.
-Stephan Talty's unsurpassed research brings forth one of the war's greatest agents in a must-read book for those who think they know all the great World War II stories.- --Gregory Freeman, author of The Forgotten 500