Pemba's Song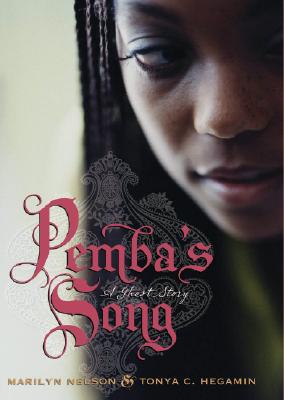 Pemba's Song
A Ghost Story
Scholastic Press, Hardcover, 9780545020763, 109pp.
Publication Date: September 1, 2008
* Individual store prices may vary.
Buy Now
or
Shop Local
Enter your zip code below to purchase from an indie close to you.
Description
Pemba knows she's not crazy. But who is that looking out at her through her mirror's eye? And why is the apparition calling her "friend"? Her real friends are back home in Brooklyn, not in the old colonial house in Colchester, Connecticut, where none of this would have happened if Daddy were still alive. But now all Pemba has is Mom and that strange old man, Abraham. Maybe he's the crazy one.
Thank goodness for Pemba's Playlist and the journal she keeps. There are so many answers deep inside that music. So much is revealed in Pemba's poetry -- the bops she writes and those coming through her iPod. Phyllis, an 18th-century slave girl, has answers too. But Phyllis's reality billows out from her visits to Pemba, visits that transform both girls in ways neither expected.
In this supernatural tale, the voices of these two characters entwine to put a new spin on a paranormal story. As a mystery unfolds, many truths are revealed -- about honesty, freedom, redemption, and friendship.
Excerpt:
Miles of highway and nothin
but trees. Mom's movin me to Nowhere,
CT when I used to live in the center of the universe:
Brooklyn, NY. This must be some kind of evil curse. . . .
I'm journalin like my hand's on fire, ear buds blarin:
~Pemba
The truth everywhere evident:
my days are numbered in our happy home.
The only home I know.
Both in here and out there, I am invisible. . .
~Phyllis
About the Author
Tonya Cherie Hegamin decided that she would be a writer when she was eight years old. Between then and now, she has also been a social worker, an educator, a vintage clothing vendor, a vegan soul food caterer, and the program director of a poetry retreat. Tonya is a graduate of Cave Canem and a native of Pennsylvania.

Marilyn Nelson is the author of Carver: A Life in Poems and Fields of Praise. She has won the Boston Globe Horn Book Award, the Flora Stieglitz Straus Award, a Newbery Honor, and a Coretta Scott King Honor. Marilyn lives in Storrs, Connecticut, where she is a professor of English at the University of Connecticut.