The Season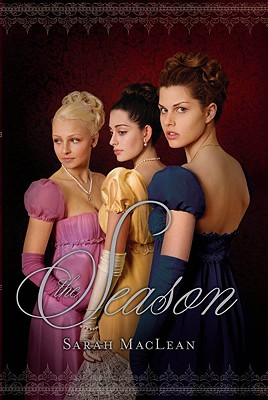 The Season
Orchard Books, Hardcover, 9780545048866, 343pp.
Publication Date: March 2009
* Individual store prices may vary.
Shop Local
Enter your zip code below to find indies closest to you.
Description
Seventeen year old Lady Alexandra is strong-willed and sharp-tongued -- in a house full of older brothers and their friends, she had to learn to hold her own. Not the best makings for an aristocratic lady in Regency London. Yet her mother still dreams of marrying Alex off to someone safe, respectable, and wealthy. But between ball gown fittings, dances, and dinner parties, Alex, along with her two best friends, Ella and Vivi, manages to get herself into what may be her biggest scrape yet.
When the Earl of Blackmoor is mysteriously killed, Alex decides to help his son, the brooding and devilishly handsome Gavin, uncover the truth. But will Alex's heart be stolen in the process? In an adventure brimming with espionage, murder, and other clandestine affairs, who could possibly have time to worry about finding a husband? Romance abounds as this year's season begins!
About the Author
A life-long romance reader, Sarah MacLean wrote her first romance novel on a dare, and never looked back. She is the New York Times and USA Today bestselling author of historical romances, and the author of a monthly column at The Washington Post celebrating the best of the romance genre. She lives in New York City with her husband, daughter, dog and a ridiculously large collection of romance novels. She loves to hear from readers.