We Could Be Brothers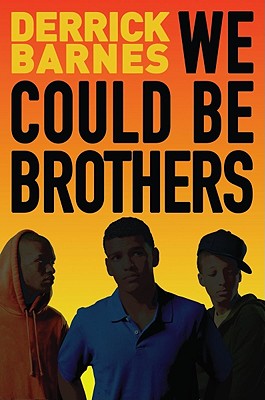 We Could Be Brothers
Scholastic Press, Hardcover, 9780545135733, 164pp.
Publication Date: November 2010
* Individual store prices may vary.
Shop Local
Enter your zip code below to find indies closest to you.
Description
With piercing insight and humor, Derrick Barnes delivers a fresh, thoughtful look at two very different teen boys thrown together in after-school detention.


Robeson Battlefield and Pacino Clapton meet in detention, where they discover they both had scuffles with the same person, Tariq. Although the boys have different mannerisms (Robeson is more respectful of the girl sharing detention with them) and lifestyles (Pacino lives in a sketchy part of town; Robeson lives in a huge well-to-do house), they become friends. As the tension with Tariq intensifies, Robeson is conflicted about what to do. His father insists on nonviolence. But Tariq will have none of that. And the final confrontation is fast approaching.