Lion's Lunch?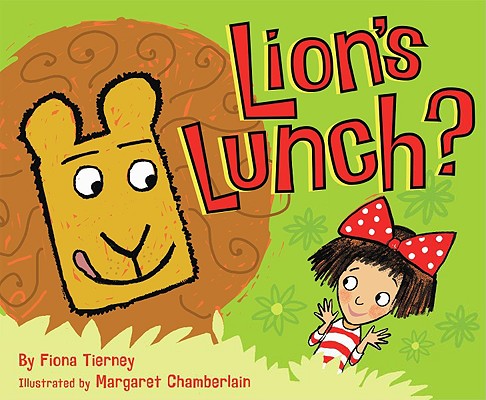 Lion's Lunch?
Chicken House, Hardcover, 9780545176910, 32pp.
Publication Date: January 1, 2010
* Individual store prices may vary.
Buy at Local Store
Enter your zip code below to purchase from an indie close to you.
or
Buy Here
Description
Sarah is strolling through the jungle, singing a happy song, when Lion pounces. How dare she trespass on his turf? He is King of the Jungle--where nobody strolls and sings: They lumber and grunt, sprint and squeak, slither and harrumph! Lion makes an executive decision to eat the little girl for lunch. But Sarah thinks fast: True, she can't wallow like the hippo or wriggle like the snake, but she can draw. She paints a portrait of Lion. "I don't look that grumpy!" he protests. "Yes, you do!" all the animals chorus. Soon Sarah is the jungle's artist-in-residence!
In the tradition of Aesop's classic fable about the lion and the mouse, LION'S LUNCH? is the tale of a little girl who thinks fast on her feet to get herself off the menu! With a gentle message about the difference between being a good boss--and just being bossy. Plus fabulous depictions of an entire menagerie--parrots, crocodiles, porcupines, antelopes, zebras, monkeys, leopards, frogs--by Margaret Chamberlain, illustrator of PINK!