Curveball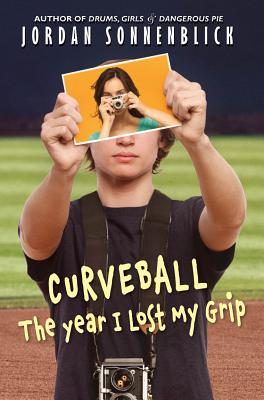 Curveball
The Year I Lost My Grip
Scholastic Press, Hardcover, 9780545320696, 285pp.
Publication Date: March 2012
* Individual store prices may vary.
Shop Local
Enter your zip code below to find indies closest to you.
Description
Sometimes, the greatest comebacks take place far away from the ball field.

Meet Peter Friedman, high school freshman. Talented photographer. Former baseball star. When a freakish injury ends his pitching career, Peter has some major things to figure out. Is there life after sports? Why has his grandfather suddenly given him thousands of dollars worth of camera equipment? And is it his imagination, or is the super-hot star of the girls' swim team flirting with him, right in front of the amazing new girl in his photography class? In his new novel, teen author Jordan Sonnenblick performs his usual miraculous feat: exploring deep themes of friendship, romance, family, and tragedy, while still managing to be hilariously funny.
About the Author
Jordan Sonnenblick is the author of the acclaimed teen novels Drums, Girls, and Dangerous Pie, Notes from the Midnight Driver, and Zen and the Art of Faking it. In addition to being a writer, he s a middle-school English teacher and would never penalize one of his students for bringing an imaginary friend to school. Jordan lives in Bethlehem, Pennsylvania, with his wife and their two children. If he s ever had an imaginary friend, he s not telling! You can visit him on the Web at www.jordansonnenblick.com.